We have managed Tanakaya in this location for the past 150 years since its establishment in the Edo period, having acquired the business from Sakuraya, the inn depicted in ukiyo-e master Ando Hiroshige's woodblock print "Kanagawashuku" of the "Tokaido Go Jyu San Tsugi" series of prints.
During its heyday, there were about 1300 housing facilities here in Kanagawashuku including troop quarters, inns and teahouses; and this area was even featured in " Yajikitadochuki," a Japanese movie released in 1938. Among those 1300, Tanakaya is the only existing ryotei, and we are also the oldest ryotei in Yokohama.
During the Meiji Era, Oryo, the wife of the patriot Sakamoto Ryoma who helped overthrow the Tokugawa shogunate, worked here in Tanakaya. This was also the place where Saigo Takamori and Takasugi Shinsaku planned to overthrow the shogunate and restore imperial rule. We have a long history of esteemed figures coming to Tanakaya – dignitaries such as Ito Hitobumi, elder statesman who played a key role in modernizing Japan, ambassadors from various countries and cultural figures such as Nastume Soseki have all dined with us.
We hope you will enjoy the elegant atmosphere, our furnishings and facilities, our sumptuous cuisine and our staff's hospitality to your heart's content, which many customers have savored before.
We sincerely look forward to your visit to Tanakaya.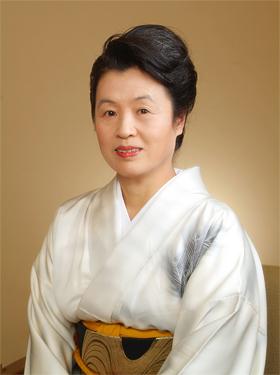 ---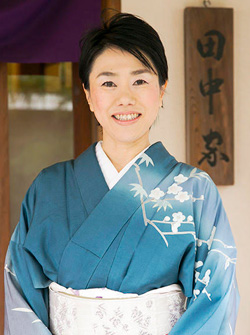 A ryotei may seem like a formal place to many, and before I married into the family, I also thought of Tanakaya this way.
It is true that Tanakaya has a long history and is steeped in tradition. It is a wonderful place where you can enjoy an atmosphere and cuisine reminiscent of the Edo period; things that you cannot experience elsewhere. While treasuring our traditions, we are also forging ahead with a new kind of ryotei without being hindered by the framework of what has been considered a "ryotei" until now.
While continuing to receive guidance from our fifth proprietress, I and our whole staff hope to meet the needs and demands of the present-day. We will do this by basing our guiding principles on our customers' thoughts. We welcome your opinions.
---


Dining with us for business
---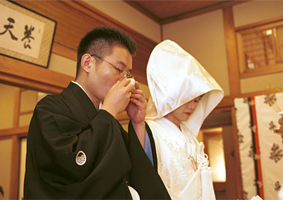 For engagement and wedding parties

---
---
11-1 Daimachi Kanagawa-ku
Yokohama-shi Kanagawa-ken
221-0834 JAPAN
TEL:045-311-2621
FAX:045-311-2623
11-1 Daimachi Kanagawa-ku
Yokohama-shi Kanagawa-ken
221-0834 JAPAN
TEL:045-311-2621
FAX:045-311-2623
---